While choosing art you love may come easy, the difficult task is often incorporating your collection into your home. Fear not! We have put together several simple tips to consider before you start using that hammer.
1 | placement
Placement is everything when it comes to art in the home. Don't aim too high or too low here, keep things on an eye level for hanging. Not every wall needs a masterpiece. Keep in mind the principle of less is more.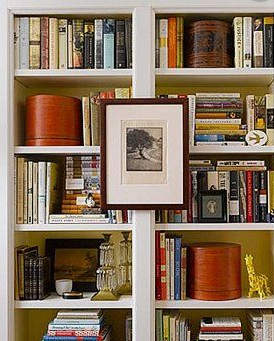 2 | hanging
Make sure you've got the right tools before you begin. Here is what it will take: hammer, picture frame hooks with nails, a level, ruler, butcher paper and painter's tape. Test out the placement by tracing the piece onto a piece of butcher paper. Cut it out and tape it up to the wall. Once you're settled on placement, carefully measure to the point the wire is taught and make a mark on the butcher paper. Now you are set to hammer! Don't forget to level the piece once you have it hanging.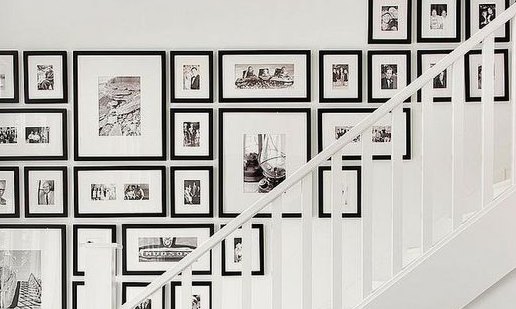 3 | no art to display?
Think outside of the box here. You don't have to own a Picasso to make things work. Whether it's your five year old's thumbprint portrait or a vintage piece of silver, you've got options. Framing is a great solution–an oversized mat and a gold frame can make your youngest's creation into a lasting keepsake. Incorporate a silver platter into a gallery wall to add interest. The options are endless!